STEM Fair: Engineering excitement for futures in STEM careers
On Dec 5th, the Women in STEM club hosted a STEM Fair in the gymnasium to share the club's goals and achievements with a younger generation. 
Women in STEM inspires young women to get involved in science, technology, engineering and mathematics. 
"Women in STEM was a club made by women for women because women's representation in the STEM field is significantly lower than men's," senior and future doctor Kanushi Navaneethakrishnan said, "so we wanted to reach out to people and influence them to join the STEM field." 
Navaneethakrishnan is very passionate about what she does and pursuing her future. At the fair, Navaneethakrishnan worked at the mathematics booth. She and her team made a math maze and math board bingo. Once players finished the games, they would get candy and stickers.  
"It's [the club] really fun, the seniors are super nice, super encouraging and just very welcoming. I want a career in medicine, and that's very STEM oriented, so I felt like this club could get me a bit of background for that," sophomore Natalia Brignoni said. 
STEM Fair attendees could see that these women are prepared for their future, and ready to take the next step to make their dreams come true. Brignoni has a hectic schedule full of college camps, softball games and homework from all of her accelerated classes. She worked at the mathematics booth with Navaneethakrishnan, explaining to kids and parents why math is essential in today's day and age.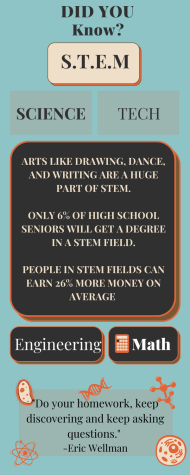 Chemistry teacher Eric Wellman ran another booth. He burned methane gas and isopropyl alcohol, used a vacuum chamber to make marshmallows grow and made a hard-boiled egg fall into a glass container with pressure. 
"I think I'm pretty cool," Wellman said, "My flame thing on my hands, it's really brave. I look really cool." 
"I rate the STEM Fair an 11/10," two Columbia Intermediate students said.
Wellman's pyrotechnics may have contributed to two kids rating.
Both Michelle West and Melanie Contratto coordinate opportunities for the Women in STEM club. However, the club members themselves organized the Fair.
"Mrs. Contratto and I share the responsibilities, and we try to get some activities to generate interest in STEM careers or help people find internships or scholarships based on STEM," West said. 
Finally, Navaneethakrishnan sends a message to help inspire younger people, especially women. "Follow your passion, don't hold yourself back because of other influences. Do what you want to do, and keep your options open."
Leave a Comment
About the Contributor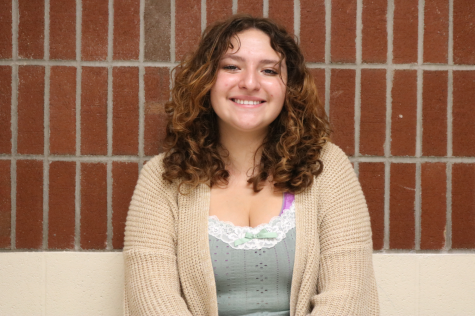 Arianna Maldonado, News Editor
Arianna is a sophomore and a staff writer at The Knight Times. She joined The Knight Times to help inform the Kings' students and community. Outside of...