Quarantine watch list: the top five movies and TV shows you should watch while stuck at home
Let's face it: social distancing is super boring. Hopefully at least one of these can bring you some peace. All of these are personal favorites that I have watched several times during this break. 
Movies
Sharkboy and Lavagirl

(2005)
This movie is a classic for my generation. Max creates a fantasy world where two characters, Sharkboy and Lavagirl, save him from class. They bring him to another planet, their home planet, that Max needs to save. 
Scott Pilgrim vs. The World

(2010)
Every time I watch this movie it's a total fever dream, in a good way of course. The main character, Scott Pilgrim always has trouble getting rid of his ex-girlfriends. While at a party, he meets Ramona Flowers, and she changes his world forever. In order to date her, he must defeat her seven exes. 
The Craft

(1996)
This is the only horror movie on this list because it's not that scary and I think it's pretty good. Sarah starts off at a new catholic school. Three girls Bonnie, Rochelle, and Nancy approach and befriend her after finding out she has telekinesis.  Together they hex the people who previously wronged them. 
Spiderman Into The Spiderverse

(2018)
Spiderman Into The Spiderverse marries animation and a classic superhero together into a perfect movie for all ages. Bitten by a radioactive spider, Miles Morales transforms into the classic spiderman. Soon he meets Peter Parker and realizes he isn't the one and only spiderman. There are others like him.
The Danish Girl

(2015)
The Danish Girl is a bitter-sweet LGBT movie about being transgender in the 1920s. It's a true story about Lili Elbe, the first transgender woman to have sex reassignment surgery. The main character Einar becomes a stand-in female model for his wife who is a painter. He soon realizes his female persona, Lili Elbe isn't just a temporary mask he puts on. 
TV shows
The Midnight Gospel
Clancy, a space caster, interviews people from different universes using his universe simulator. From answering existential questions about life and death to talking about family, his interviews aren't one to disappoint. The animated series is definitely one to consider watching. 
Legacies
Mystic Falls is home to the Salvatore School for Gifted Youth. Their definition of 'gifted youth' is vampires, witches, and werewolves. Hope Mikaelson breaks the standard of being any of the three and still manages to go to school. Hope and classmates rise together to defeat inner demons and outer enemies. 
Lucifer
Lucifer Morningstar is the notorious devil of many faiths. This show supports a different side to him, a more human side. Even the devil himself likes to gamble and have fun, perhaps fall in love too.
Reign
Mary Queen of Scots is in a political engagement to the prince of France. Throughout her challenges, four ladies-in-waiting are there to keep her company and also stir up some drama. With everything she faces, Mary readies herself to become queen of two powerful countries. 
Motherland: Fort Salem
In a world where witchcraft is widely accepted three witches make their way to fort Salem, a basic training camp to turn witches into warriors. All three train to defend their country from terrorists threatening to tear their country apart from the inside out. 
Leave a Comment
About the Contributor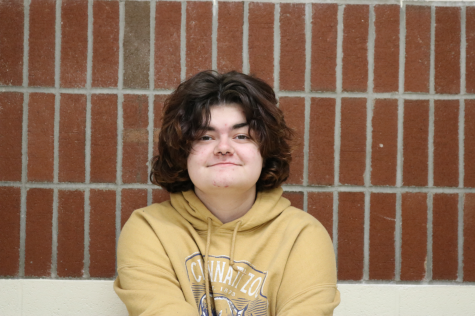 Lexi Hackney, Co-Editor in Chief
Lexi is a Senior and has been attending Kings since kindergarten. They joined the Knight times their sophomore year as a staff writer. In their opinion,...