Katie Arnesen, 12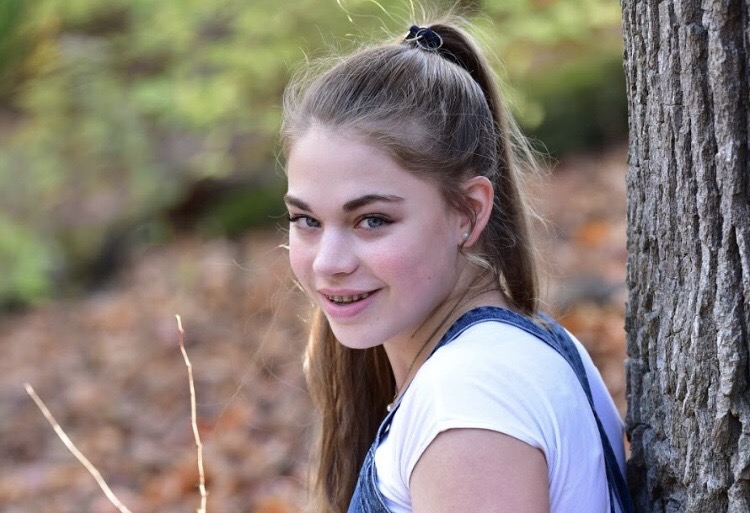 "When I moved to Kings my sophomore year, I felt like I was a freshman again. I had to learn new hallways, make new friends. One thing was very different from Little Miami High School for me. The summer before my sophomore year, my mom set up an appointment with Mrs. Murray to figure out my schedule. I could tell that she really understood who I was and cared about my future. I could also tell that she knew a lot about the classes at Kings and that she would be a great help to me. It was so nice to really get to know my counselor. I don't even know who my counselor was at Little Miami, but I'm definitely closer with Mrs. Murray. As a perfectionist and people pleaser, it's been really hard for me to give myself a break and let others help me when I'm down. [She] helped me realize that it's really just fine to not be okay sometimes.
My low in high school was definitely the spring of my junior year. Tech week of the spring musical, The Addams Family, upcoming AP tests, a talent show, and some other stressful factors combined to make the end of my junior year really miserable. I had major problems with anxiety and depression. I can definitely say it's brighter from the other end of that challenge.
My high of highschool is something I got to do every day of junior and senior year: sing with the chamber choir! I love to sing and learn music. I love the crescendos and the sounds of beautiful harmonies. I'm so grateful to have had Mrs. Milthaler as a director, teacher, and friend. I'm heading to BYU Provo in Utah, hopefully for engineering of some kind. BYU is my church's private school, and it's really cheap for the quality education it provides. They also have an excellent music program and they encourage students to participate even if they aren't majoring in music. It's a beautiful campus, right in the middle of the rocky mountains. I plan to take all my wonderful memories of the theater and choir programs at Kings! I will never forget backstage prayers, snacking in costume, going to CCM with the chamber choir, and goofing off in choir class."
About the Writer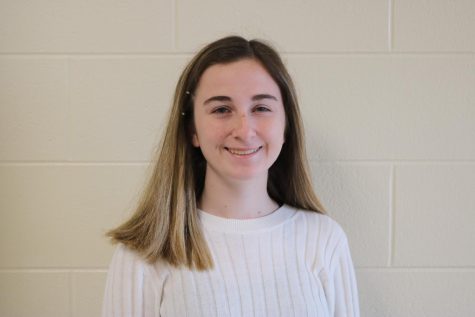 Abby MacNeil, Feature Editor
Abby is a junior and has been going to Kings since kindergarten.  In the seventh grade, she got into theatre both at school and in the community, and...