The docu-series we never imagined we would become addicted to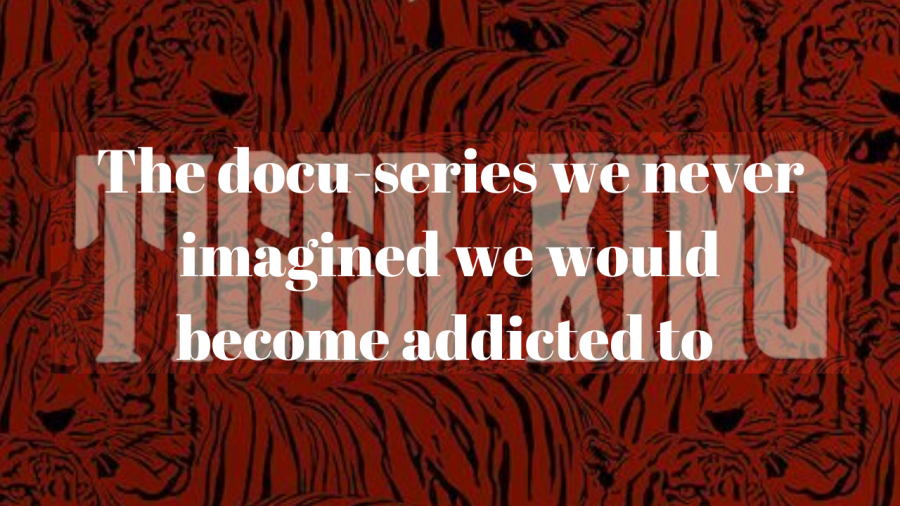 During this period of social isolation, many of us will most likely turn to online entertainment to cure our boredom (I know I have).  Though the methods vary, from YouTube to netflix, there is no doubt that in one way or another we have all at least heard of the documentary that flourished in this time. Tiger King was an unexpected hit, dealing with an odd mixture of drama.  To be completely honest at first I didn't really like it, it seemed like a trashy reality show that my mom would watch (no offense mom), but as time went on, I began to appreciate the way Rebecca Chaiklin and Eric Goode presented the story.  During the first half of the series, tension is intentionally built up between the now famous Joe Exotic, and the now infamous Carol Baskin, displaying a rivalry that revolves around business at its core, that is until two factors are revealed.  
Carol is intentionally made out to be the villain of this story.  She seems full of herself, doesn't pay employees and instead has volunteers working for her, spouting off an uneasy catchphrase, "cool cats and kittens" with an offbeat smile on her face.  
Though the documentary is named after Joe, the real focus is on Carol, and the largest point of information that leads me to this is the fact that there are at least three episodes completely dedicated to theories of what happened to her first husband, Micheal Murdock.  
Joe claims that the remains of Micheal are in a tiger's stomach, and to be completely honest I'd have to agree.  Many of the details provided by Carol don't quite check out and one in particular caught my attention. Carol, states that Micheal took off in one of his planes one night and went to one of his properties in Costa Rica, but in a later interview she says that Netflix twisted her words and that she was only implying that staff at his Costa Rica properties told her that they had seen him there, which in my mind implies that he flew to Costa Rica, but Carol denies this.  When asked to take a polygraph test in 2011 Carol declined the offer to which Hillsborough County Sheriff Chad Chronister stated that her refusal would not stop them from pursuing criminal charges at a later date.  
Where Carol is the villain, Joe Exotic is the hero.  Though he is more of an anti-hero since he has also found himself in a pickle with the law.  Joe exhibits symptoms of psychosis throughout the show, stating that Carol and the government placed cameras and other monitoring devices throughout the compound.  In fact in the follow up episode, it is revealed that the "microphone" spying on him in his studio was actually just a detachable car antenna that he in fact placed there himself.  
Joe acts very friendly on camera, but he is a master manipulator.  Joe got two straight men to marry him at the same time through payment in the form of drugs, got away with underpaying employees, sold tigers illegally, and to top it off, Joe is actually afraid of big cats.  The way this story is told is honestly the best I've ever seen in a production, and the build up to the finale is just mind boggling.  
I mean seriously, Joe doesn't have a single ally in his circle.  Though it seems depressing to see that, Joe does have possibly the most important ally: the internet.   A failed musician, politician, and zoo keeper, Joe has certainly achieved his goal of fame in the long run, and with the newly confirmed Hollywood remake on the way, there is no doubt that his fame will continue in the coming years.  
9/10 for its excellent narrative direction and addictive story.
About the Contributors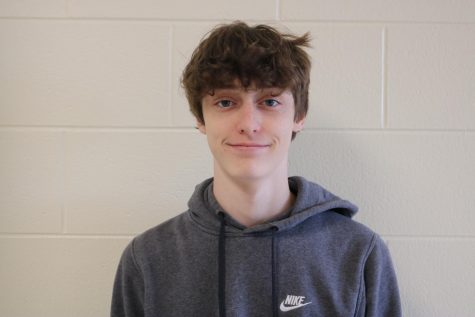 Colin Emery, Staff Writer
My name is Colin Emery I am a sophomore at Kings High School.  I play drums in a punk band and I love all types of music from Tyler The Creator to Mastadon. ...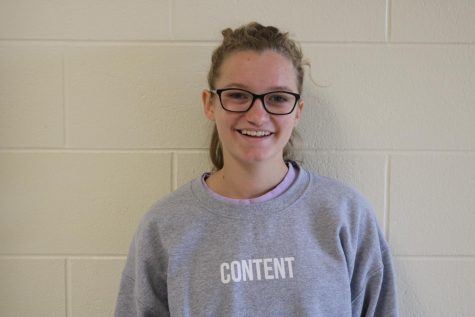 Kaitlyn Beauchamp, A&E Editor
Hi, I'm Kaitlyn Beauchamp. I'm 17, and a Senior at Kings High School. I'm part of the Kings Color Guard. I have been in Girl Scouts for 12 years...