Hey Gronk! A message from a lifelong fan.
From the Patriots to the Buccaneers, Rob Gronkowski has always been an inspiration to Matthew Granat. 
Granat has loved football his whole life. In 2016, when the patriots had a great season, finished first in the AFC East, and Gronkowski had an MVP season, Matthew realized he would love Gronkowski for the rest of his life.
Granat, a senior in high school, hopes one day to meet Gronkowski.
"He's my favorite player because he catches the ball every time I see him in the endzone," Granat said. 
Granat, diagnosed with a motor speech disorder called Apraxia, struggles to form sounds and words.
Granat takes the Employability class with Mr. Golde, a class to learn about soft skills, like teamwork, positive attitude, willingness to learn, resilience, problem solving skills, and communication.
"Granat is a hard worker and loves to please his teachers," Goldie said.
Despite Granat's disorder, his incredible mindset and passion to lead makes him the perfect candidate to work in the Special Education room as a student mentor.
"He gets to be a leader in that room and you can tell he embraces his job," Goldie said.
While Granat works in the Special Education room, he gets to help Denice Rutkousky make dog bones, and he helps run the promethean board in her classroom.
Rutkousky emphasized that Granat is one of the best students she has in class. 
"He models hard work and appropriate behavior. He is punctual and positive," Rutkousky said. 
Granat doesn't think of his flaws as disadvantages. He still finds a way to make everyone around him brighter and smarter. 
"He has a huge heart and a smile that will make anyone's day," Goldie said.
Granat wants to pursue his learning career then go on to work with the tampa bay buccaneers organization.
"I have never met anyone who gets more excited about a famous football player than Matt does in regards to Rob Gronkowski," Goldie said.  
Granat and Gronkowski mirror each other as two of the hardest working people out there. Gronkowski as one of the best tight ends to ever play in the NFL, who has 93 touchdowns, 8,982 receiving yards, and 4 super bowl victories throughout his career, still going strong. 
Granat understands what it takes to be great, with Gronk just showing him his path. 
"He makes me work harder," Granat said. 
Leave a Comment
About the Contributor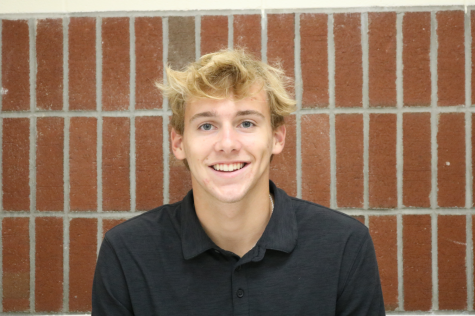 Brady Wik, Staff Writer
Brady is a junior and has been attending kings all of his high school career. He joined journalism because he thought it would be fun to write about school...