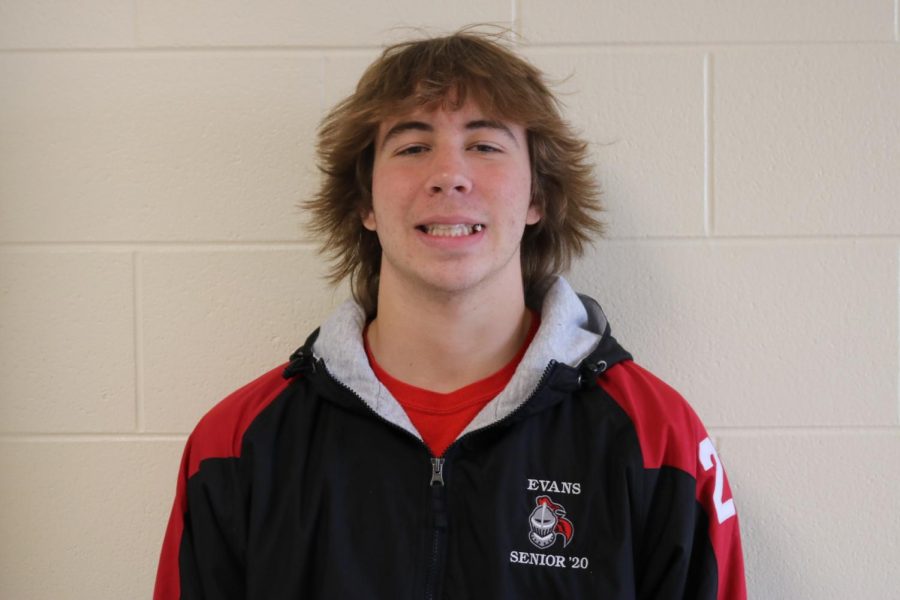 My name is Austin Evans.  I play baseball and football for Kings.
My favorite thing to do is probably hangout with my friends or cheer on the basketball team in the student section. An interesting fact is I'm from Texas so everyone calls me Tex.
This is my second year in journalism so I'm now a section editor for the sports section. I am apart of the class of 2020. I'll be writing most of the sports stories you read this year.
Austin Evans, Sports Editor
May 21, 2020

Athletes self motivate to work out during shut down

(Story/Media)

May 15, 2020

Zach Fowler, 12

(Story/Media)

Feb 20, 2020

Basketball Rundown

(Story)

Feb 12, 2020

Basketball Rundown

(Story)

Feb 04, 2020

Basketball Rundowns

(Story)

Jan 28, 2020

Basketball Rundown

(Story)

Jan 23, 2020

Basketball Rundown

(Story)

Jan 16, 2020

Basketball Rundown

(Story)

Dec 16, 2019

From the Football Field to the Battle Field

(Story)

Nov 15, 2019

Freshman football team defined by wins

(Story)

Oct 17, 2019

Coaches Find Ways to Balance Family and Football

(Story)

Mar 06, 2019
Feb 20, 2019

Basketball Rundown

(Story)

Feb 12, 2019

Basketball Rundown

(Story)

Jan 28, 2019

Basketball Rundown

(Story)

Jan 22, 2019

Basketball Rundown

(Story)

Jan 15, 2019

Basketball Rundown

(Story)